"I know my husband is good-looking and I love him so much" – Visually impaired woman who got married to partially blind lawyer share their unique love story (video)
A visually impaired woman who is married to a partially blind lawyer has said she's sure her husband is handsome even though she can't see him.
The unconventional couple, whose union made headlines earlier this year, shared their unique love story in a recent interview 
with BBC News Pidgin.
The woman, identified as Amarachi Onyekwere
, and her husband, Thank God
, got married traditionally in 2019 and welcomed a son in the same year.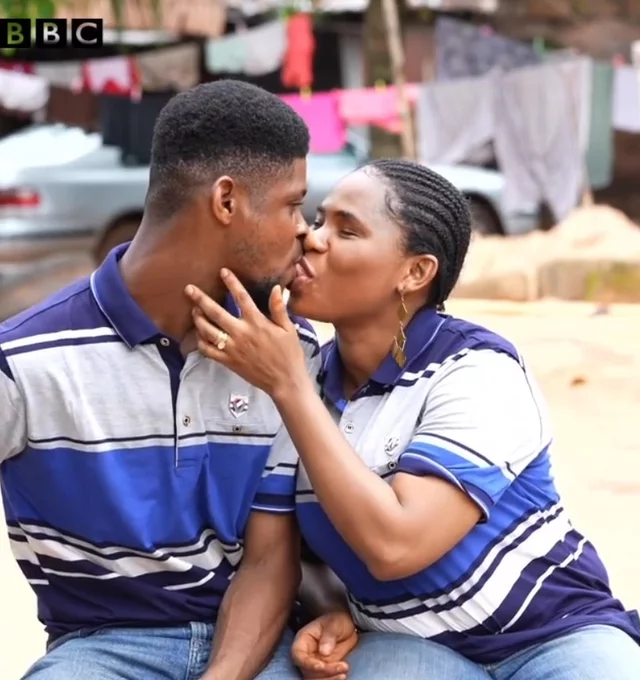 Speaking in the interview, Amarachi said her biggest wish is to see her husband and son, and it would gladden her heart if God grants her desire.
She however stated that she knows her husband is good-looking because she has touched and felt his face.
The mother of one said her husband's family disapproved of their marriage and refused to give their blessings because of her visual impairment.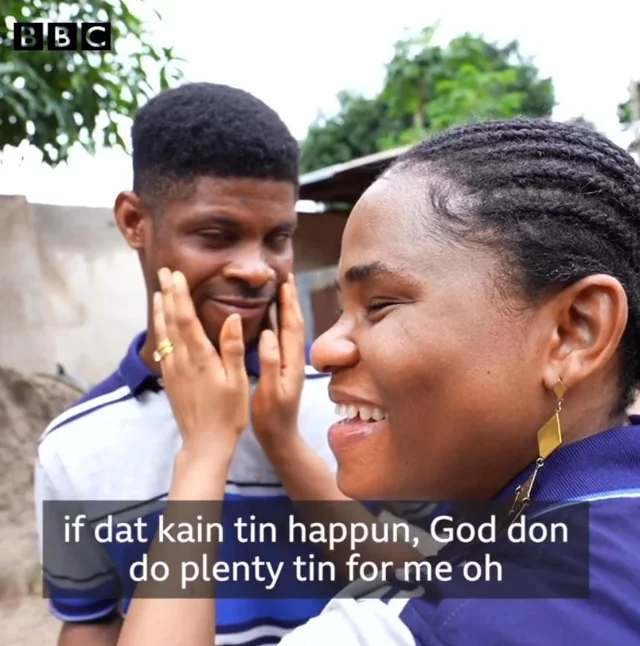 However, her husband stood his ground and proceeded with the marriage against all odds.
Thank God, speaking, said he loves his wife a lot because she is very hardworking and does things that some women with good eyesight can't do.
The blind couple, who have been tagged a 'match made in heaven', are reportedly expecting their second child.