You told me your Nollywood friends' Juju caused your vag!na to bleed 6 months: Kemi Olunloyo replies Halima Abubakar
You told me your Nollywood friends' Juju caused your vag!na to bleed 6 months: Kemi Olunloyo replies Halima Abubakar
According to investigative journalist Kemi Olunloyo, Nollywood actress Halima Abubakar told her about how her pals in the film industry performed juju on the actress, with the purported result being a six-month vaginal bleeding.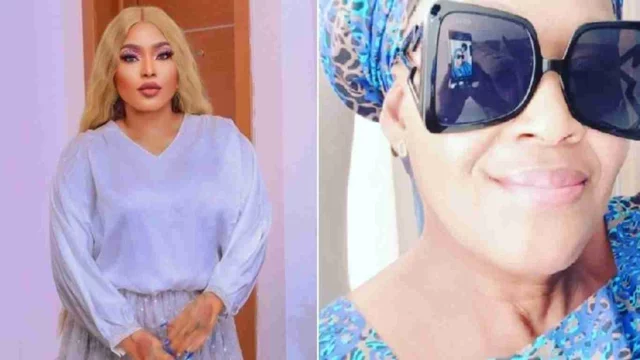 According to Kemi Olunloyo, Halima Abubakar listed the individuals allegedly involved in the Juju.
The actress was challenged by the journalist to make their private conversations public if she wants to.
Kemi's threat comes after Halima described the journalist as an "evil being".
Halima had revealed how Kemi was in her DM but that she was mindful of her dealings with the journalist.
The actress said she was unfriendly to Kemi, adding that she (Halima) is now relieved after having found out the type of person Kemi is.
Meanwhile, Kemi has continued to attack deceased actress Ada Ameh
; and hitting back at Halima, the journalist said on her Instagram stories: "Everyone seeking relevancy and more followers in my factual description of how Adah Ameh bullied and terrorized me.
I'm Halima Abubakar.
Never again call me evil.
Keep my name off your lips if you don't respect my stance on bullying and threats.
"As a journalist I come into many public figure's DM. You were actually friendly and rushed to reply me on a story I was working on.
"You confessed to me that your Nollywood pals performed juju on you, you named them, and you suffered from vaginal hemorrhage for six months!
No, they were attempting to drink your blood like vampires.
"Should I just POST THE DM or I should let you??
"Let sleeping dogs lie.
"I live in the supernatural in my own corner. Don't start with me."