Check out 6 popular Nollywood and Kannywood actors/actresses sentenced to prison for crimes
Check out 6 popular Nollywood and Kannywood actors/actresses sentenced to prison for crimes
A prison is a place no one wants to visit. Most people find themselves unexpectedly on their way to the enclosed location after a court ruling.
Taiwo Akinwande (Yetunde Wunmi)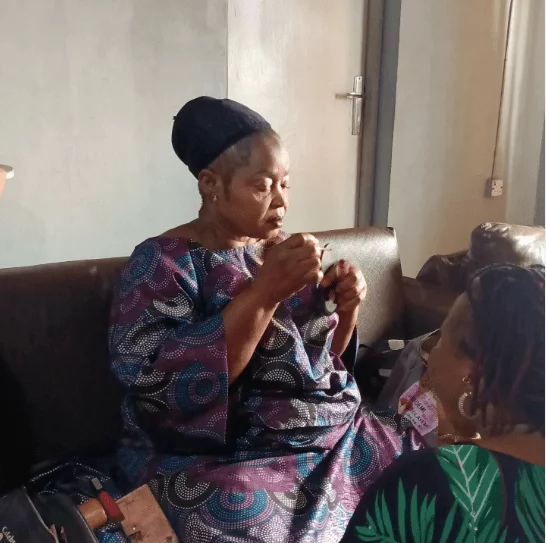 Taiwo Akinwande, popularly known as Yetunde Wunmi is a veteran Yoruba actress. She arrested in 2006 by officials of the National Drug Law Enforcement Agency (NDLEA) on grounds of cocaine trafficking.
The actress was on her way to London when she was arrested at the Murtala Muhammed International Airport (MMIA), Ikeja, Lagos.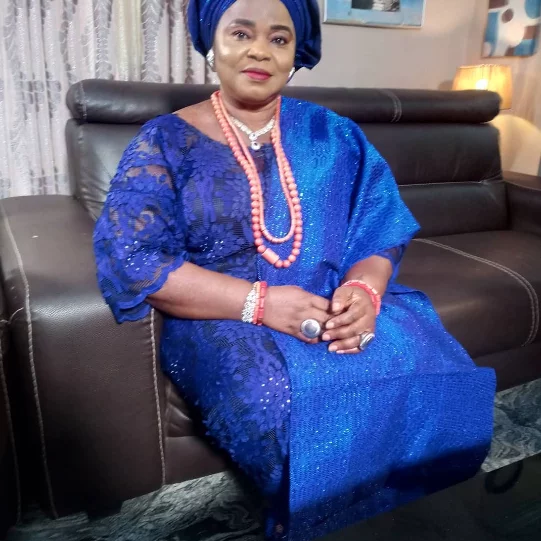 She was sentenced to three years, for which she paid a fine of N1 million.
In an interview narrating how she was arrested, the actress explained; "It was on September 19, 2006. I was billed to travel to the United Kingdom. So I got to the airport early enough to catch my plane. But then, I was arrested by the National Drug Law Enforcement Agency at the Murtala International Airport in Lagos.
"I was arrested on drug-related offences. Initially, I thought I was in a dream, but it later turned out to be a reality.
"It was a sad experience for me to remember because that event almost cost me my life. I ended up serving a two-year jail term.
"Really, I lost so many things to that incident. And it did a lot of damage to my image as an actress and even among my colleagues in the industry.
"It's my only regret in life that I had to get involved in drugs. But I thank God that I came out of the mess after serving a two-year jail term. I also thank God that though the situation I found myself was that bad, the news of my drug offence wasn't that of my obituary. Truly, I have learnt my lessons the hard way."
On lesson learnt from the incident, she said; "I have learnt my lessons the hard way. I learnt that nothing in life is permanent, that there are no permanent friends and enemies. During my travails, I learnt lessons about the ups and downs of life.
"For instance, a rich man today can become poor tomorrow, and a poor man today can become rich tomorrow. Even, I learnt my lessons about death.
"That, though life is good and worthy to live, death remains the end of all souls. It's the end, no matter who you are. It was really, a sad story to tell, but I thank God I am still alive to tell the story."
Uche Odoputa Uche Odoputa 
is a Nigerian actor, producer and director. In 2007, he was arrested by the Nigerian Drug Law Enforcement Agency for trafficking drugs.
According to reports, he ingested about 1.336kg of cocaine which he was forced to excrete by the agency.
The actor was later jailed for two years and three weeks.
In a 2017 interview, Uche said he was open to the drug trafficking offer because he thought he could drastically change his living conditions when he wasn't getting any substantial movie roles, and when he could not afford to feed or house himself and his family.
He mentioned that although his colleagues abandoned him then for obvious reasons, he doesn't hold it against them as it was a time for him to learn a lesson.
Uche said his major regret was letting his family down and letting his London friends take advantage of his situation by talking him into the act
.Ibinabo Fiberesima
Ibinabo Fiberesima is a Nigerian actress, film director/producer. Her Instagram page also noted she is the National Director Miss Earth Nigeria, and National Director Miss EcoTourism World Nigeria.
The actress was in 2009 sentenced to five-year in prison. She was at the time charged for manslaughter and dangerous driving.
She was detained on February 26, 2006, after she was accused of being responsible for an auto crash on the Lekki-Epe Expressway, which claimed the life of one Dr Giwa Suraj, a staff of a Lagos State government hospital.
She was convicted and sentenced to five years in jail by Justice Deborah Oluwayemi of a Lagos State High court in 2009.
In 2016, the Court of Appeal in Lagos granted the Nollywood actress ?a N2 million bail.
While granting the bail with two sureties in like sum, the appellate court ruled that Ms. Fiberesima bail application filed by her lawyer, Nnaemeka Amaechina had merit.
Baba Ijesha
Nollywood actor, Olarewaju James, popularly known as Baba Ijesha 
, was found guilty of sexually assaulting the 14-year-old foster, daughter of actress and comedienne, Damilola Adekoya, popularly known as Princess.
Oluwatoyin Taiwo, the judge presiding over the case at Ikeja special offences court in Lagos, convicted Baba Ijesha of indecent treatment of a child, sexual assault, and attempted sexual assault in a two-hour judgment.
He was subsequently sentenced to 16 years in prison.Rabi Ismaila
In 2002, a High Court in Kano sentenced to death, 39-year-old Kannywood actress, Rabi Ismaila, for the murder of her boyfriend.
The court had been convinced that the actress lured her boyfriend, Ibrahim, to a picnic at Tiga Dam in Kano, poisoned him with a bar of chocolate and pushed him into the dam.
She later escaped from prison on December 16, 2011, but was recaptured by the Intelligence Unit of the Nigerian Prisons Service with the support of men of the State Security Service (DSS).
The actress, who is also known as Rabi Cecelia was sent back to prison in 2017
.Sadiya Haruna
Sadiya Haruna is a controversial actress who came into the limelight in 2017 through her debut, "Bakon Lagos".
She was once ordered by a Shariah court to attend Islamiyya school for six months as punishment for her unacceptably lewd and seductive dances on her social media accounts. The actress was also banned from acting in the Kannywood altogether, in 2021.
In February 2022, a magistrate's court sitting at Mallam Aminu Kano International Airport in Kano sentenced the actress to six months in prison 
without an option of a fine